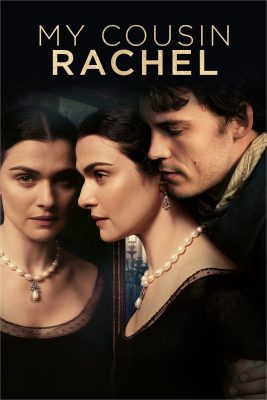 Genre

Drama/Romance

Cast

Rachel Weisz, Sam Claflin, Holliday Grainger

Trailer
A dark romance, MY COUSIN RACHEL tells the story of a young Englishman who plots revenge against his mysterious, beautiful cousin, believing that she murdered his guardian. But his feelings become complicated as he finds himself falling under the beguiling spell of her charms.
It takes at least 15 minutes for Rachel Weisz to appear on screen, but when she does it is a quiet, contained event. Nonetheless, the effect of her face is a payoff akin to an explosion in an action movie.