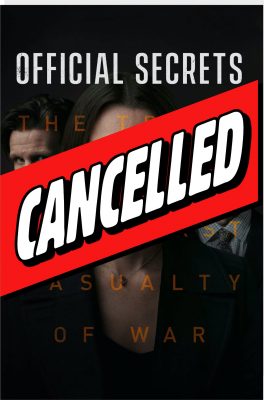 Genre

Biography, Crime, Drama

Cast

Keira Knightley, Matt Smith, Matthew Goode

Trailer
'Sometimes breaking the rules is the right thing to do'. Official Secrets highlights the true story of Katharine Gun (Keira Knightly), a whistle blower who has to face the consequences of her courageous act. Coming up against a Government lead legal system stacked against her, can Katharine hold true to her convictions? This intensely compelling story will have you on the edge of your seat rooting for the underdog.