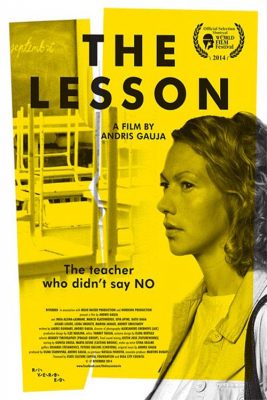 Genre

Drama

Cast

Margita Gosheva, Ivan Barnev, Ivan Savov

Trailer
In a small Bulgarian town Nadezhda, a young teacher, is looking for the culprit of an innocent child-theft between classmates in her class so she can teach him a lesson about right and wrong. But when she gets in debt to loan sharks, can she find the right way out herself? Nade is an honest, hard-working elementary school teacher struggling to keep her life together. With the home she shares with her husband and young daughter on the brink of repossession and no money to her name Nade resorts to measures her former self, untouched by the realities of economic desperation and moral compromise, would have found depraved, as she makes one last extreme effort to secure the money she needs.


The film moves slowly, allowing the viewer to absorb all the subtle statements about life in a post-communist state. It is a moment of examining the strength of women and schoolteachers that is wholly universal. The actress Margita Gosheva is astonishing fine in the manner in which she portrays this scrupulously honest woman who faces more obstacles that most. She makes Nade credible and lovable. This is a very strong film that deserves a wide audience.