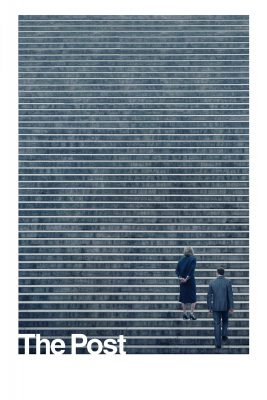 Genre

Biography, Drama, History

Cast

Meryl Streep, Tom Hanks, Sarah Paulson

Trailer
When American military analyst, Daniel Ellsberg, realizes to his disgust the depths of the US government's deceptions about the futility of the Vietnam War, he takes action by copying top-secret documents that would become the Pentagon Papers. Later, Washington Post owner, Kay Graham, is still adjusting to taking over her late husband's business when editor Ben Bradlee discovers the New York Times has scooped them with an explosive expose on those papers. Determined to compete, Post reporters find Ellsberg himself and a complete copy of those papers. However, the Post's plans to publish their findings are put in jeopardy with a Federal restraining order that could get them all indicted for Contempt.
The people deserve the truth and not to be lied to.